Our goal is to deliver a value-added service to every project we accept. In fact, if we can't add value, we will politely decline the assignment.

The services we offer are unrivaled. We have no vested interests beyond seeing your project to a successful conclusion. In 99% of the projects we handle, you'll save the cost of our fee from the moment we give you our first report.

Why are we able to deliver better results?
Michael Nucatola started out swinging a hammer, and worked his way up to an engineering degree at Cooper Union, followed by a Master of Business Administration.

Since that time, he has been able to help a series of key developments towards a smoother process and higher returns.

Knowledge is our most powerful tool.
The key to our success is not complicated in itself. We use data-driven strategies, combined with market instinct and practical experience.

The room for negotiation comes from understanding how companies bid projects, providing us with a factual cost basis. Solid financial metrics are behind every decision.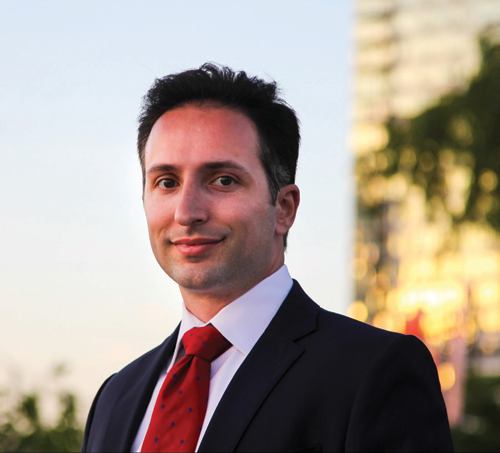 Michael Nucatola has over ten years of concentrated experience in developing and facilitating major real estate projects for prominent developers and real estate investment funds.

Among the most well known are Ares Management, Rockrose Development, and Boymelgreen Developers. Notable residential projects in New York City include 20 Pine Street, 75 Smith Street, 4300 Crescent Street, and 453 W 37th Street. Although primarily active in New York, Michael has also developed significant projects in Connecticut, Massachusetts, New Jersey and Florida.

On many projects, Michael has served in dual capacities, as both developer and general contractor. This unique role has provided Michael with a depth of knowledge that couldn't be gained any other way. He understands both the pricing and margins in contracting and the capital risks and returns that major developers seek, in national markets.

In 2014, Michael took the entrepreneurial route and founded Nucatola Development LLC, a company that provides strategic operations advice with the mission of increasing value on real estate investments. The company serves institutional funds, developers and landlords.

Mr. Nucatola holds his Bachelors in Engineering from the Cooper Union in Manhattan and a Master of Business Administration from the University of Michigan.

When not researching new technologies or tax abatements, Michael can oftenbe found on the water, fishing and scuba diving.